Connection design
In addition to working closely with our steel connection design partners both locally and globally, Tekla Tedds can help with simple connection design for steel, precast concrete and timber structures.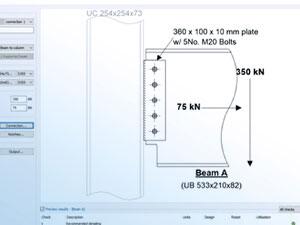 Anchor Bolt Design
The anchor bolt design calculation checks tensile and shear failure modes for embedded anchors, including pullout strength of anchors in tension and the interaction between tensile and shear forces.
Watch the video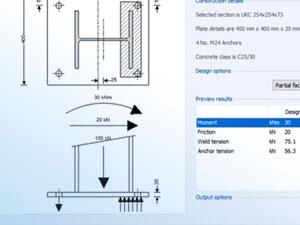 Column Base Plate Design
This column base plate calculation checks the design of a column base plate for shear, moments, compressive and tensile axial forces. The calculation also includes an anchor design check for proprietary metal anchor data from manufacturers' European Technical Approval (ETA), which is checked for tension and shear forces as appropriate.
Watch the video
Free trial
Avoid the time-consuming hand calculations and spreadsheets by letting Tekla Tedds do the heavy lifting for you