Tekla for students, educators, and academic institutions
Access Tekla's award-winning structural engineering, design, and construction software. Free for students and educators. Low-cost for accredited institutions.
Learn more about Tekla products
Tekla software and Trimble Connect for academic users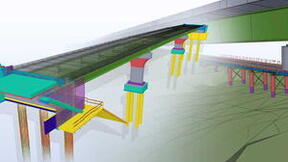 Tekla Global BIM Awards 2022 winners
Meet the world's 10 of the best structural designs and construction projects using building information modeling (BIM) around the world.
Read more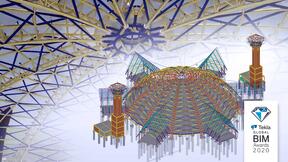 Modern and traditional live in harmony in an Indonesian student project
A student team from the Lambung Mangkurat University (ULM) in Banjarmasin, South Kalimantan, Indonesia, won the 2020 Tekla Global BIM Awards student category with the Kalimantan New Mosque project.
Read more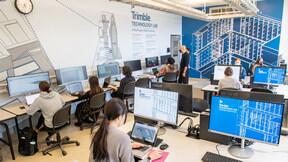 Trimble and WSU establish Trimble Technology Lab
Trimble (NASDAQ: TRMB) and Washington State University (WSU) have established a state-of-the-art Technology Lab in WSU's Voiland College of Engineering and Architecture. The lab serves the School of Design and Construction and the Department of Civil and Environmental Engineering.
Read more at Trimble
Trimble education and outreach
Learn more about Trimble's wider education and outreach programs across the globe