Steel Joist
This steel joist calculation, specific to the needs of US engineers, makes it easy to check the strength capacity and deflection requirements of steel joists.
Watch the video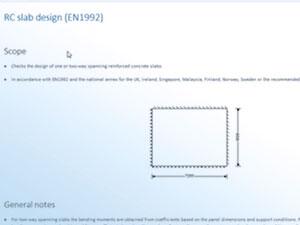 Cast-in-Place Reinforced Concrete Slab Design
This reinforced concrete slab design calculation makes it easy to check the design of one or two-way spanning cast-in-place reinforced concrete slabs.
Watch the video at TUA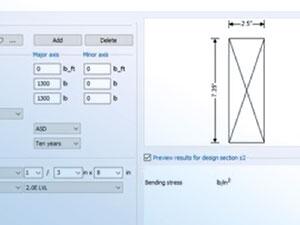 "Ledger" Design
This wood ledger design calculation quickly checks the design of solid wood, glulam and structural composite members subject to major and minor axis bending, shear, bearing and axial tension or compression, and flitch members subject to major axis bending, shear and bearing. All design is in accordance with the provisions for Allowable Stress Design (ASD) and Load and Resistance Factor Design (LRFD) methods.
Watch the video at TUA
Free trial
Avoid the time-consuming hand calculations and spreadsheets by letting Tekla Tedds do the heavy lifting for you